Sorry, there is no content registered yet.
Select at least one theme to access the content.

Alternative Mapping
Participatory mapping of MIND's open spaces and accessibility routes

Alternative Mapping Tool
Map out feelings, perceptions and values that different publics attribute to public and green spaces

Animal-oriented Design Workshop
Explore the potential of including non-human perspectives into placemaking processes in urban open spaces through meanwhile uses focused on local biodiversity

Biodiversity for Schools
Learning, experiencing and co-creation actions on urban biodiversity for schools within regeneration contexts.

Bug Hotel DIY
Building artifacts for urban areas under regeneration as a tool for environmental awareness and education.

Circular Business Compass
Define a basic business model for circular economy initiatives

Co-creating an alternative mapping of Amsterdam Science Park
Mapping and rediscovering sensations and nature on everyday routes

Co-producing situated positive social impact
How can we legitimise and amplify diverse voices to learn from local living knowledge?

Collaborative Governance Models for District Management
A case study report for Zorrotzaurre

Collaborative Governance Workshop
Inspirations from Barcelona, Copenhagen, Dortmund and Gothenburg

Crazy, tiny, green things called Temporary Uses
Explore temporary uses and their contribution to green transitions in cities

Data Campfire
A methodology for data justice in urban regeneration

Data Justice Workshop
Harvest citizen knowledge and create a bottom-up dataset about an urban regeneration area

Digital Placemaking. Extremely Vast and Incredibly Close Future
What would you do if you had an enormous empty space to fill in your city?

Emotional mapping of Zorrotzaurre
Mapping emotions with students of IED Kunsthal Bilbao

Engaging meaningfully through Clay
The story behind one partner's approach to community relevant engagement

Green maker space - Building for beasts
Including non-human perspectives in the co-design of meanwhile landscapes

Guiding Star Workshop
Identify what is your desired future of urban development and the existing assets that can be leveraged through meanwhile intervention.

How to map a community of (socially engaged) practice
A tool for developing situated, joined-up views of people, institutions, and practices

Meanwhile Learning Innovation Jam
Design a learning module that leverages the meanwhile in urban regeneration in address to sustainable urban development challenges

New Schools of Thought, New Forms of Action: The Bilbaohaus Effect 2.0
9 principles for novel civic curricula through the meanwhile of Zorrotzaurre - towards a Bilbaohaus effect 2.0

Open Innovation Ecosystem
Strategic Keys for setting up an open innovation ecosystem

Regents Park Estate Community Festival
Celebrating history and stories at Regents Park Estate

The Kaunas Manifesto for inclusive urban metaverses
Exploring collective and inclusive approaches to digital territories twinning in urban regeneration

The making of the first Wild Spot - A short documentary
A participatory temporary urbanism intervention to establish a nature-based community wellbeing area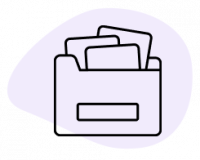 Thematic Toolbox