Futurabili took place at MIND Innovation District in May 2023. The initiative proposed a career guidance course focused on the "professions of the future". Young people between 18 and 34 and living in the northwest or central Milan municipal areas could participate through an open call published on MIND's Pilot website (from 13th March to 12th May).
This initiative was conceived as the first experimental activity of the MIND Community House, one of the meanwhile uses realised by the Local Coalition (Polimi and PlusValue) of the Milan pilot.
The Community House answers to the mission "Accessibility and Identity" for the T-Factor's Milan pilot project, representing a symbolic space dedicated to creating synergies between MIND business actors and nonprofit organisations from the surrounding area.
In this spirit, Polimi and PlusValue brought together private and third-sector organisations that operate within and outside MIND: ROLD, a mechatronics company; CoopeRho, a consortium of social cooperatives in the northwest area of Milan; Fondazione Triulza, a network of third sector organisations, and Designtech, a technological innovation hub.
All these actors were guided through a co-design process that allowed for the joint ideation and organisation of the initiative, which consisted of four "educational experiences", delivered through a mixed lecture and hands-on activity format. They were delivered during four afternoons between May 17 and 25, 2023, in three different locations at MIND. Experts selected by ROLD and DesignTech were appointed as the teachers for these experiences and designed their content. Each educational experience lasted 4 hours and focused on a topic that will characterise the "professions of the future": Artificial Intelligence, Industry 4.0, Rapid Prototyping, and Advanced Materials.
The first experience on Artificial Intelligence aimed to provide a basic understanding of Artificial Intelligence and Machine Learning through a mix of theory and exercises with a "no-code" AI software. The second experience worked with participants on Industry 4.0 through a concept generation session.
The third experience on Rapid Prototyping allowed participants to understand the topic by experimenting with digital modelling and 3D printing.
The fourth experience introduced the students to Advanced Materials by combining moments of lecture with experiments in ROLD lab, for example, graphene reduction and the production of biopolymers from milk and cornstarch. Overall, more than 50 people answered to the call for participants and Futurabili finally involved 20 participants across the four experiences. Afterward, participants were granted the possibility to request an additional hour of coaching with one the teachers to support them in further exploring the topic of their interest. Two people requested and obtained the coaching by the end of June 2023.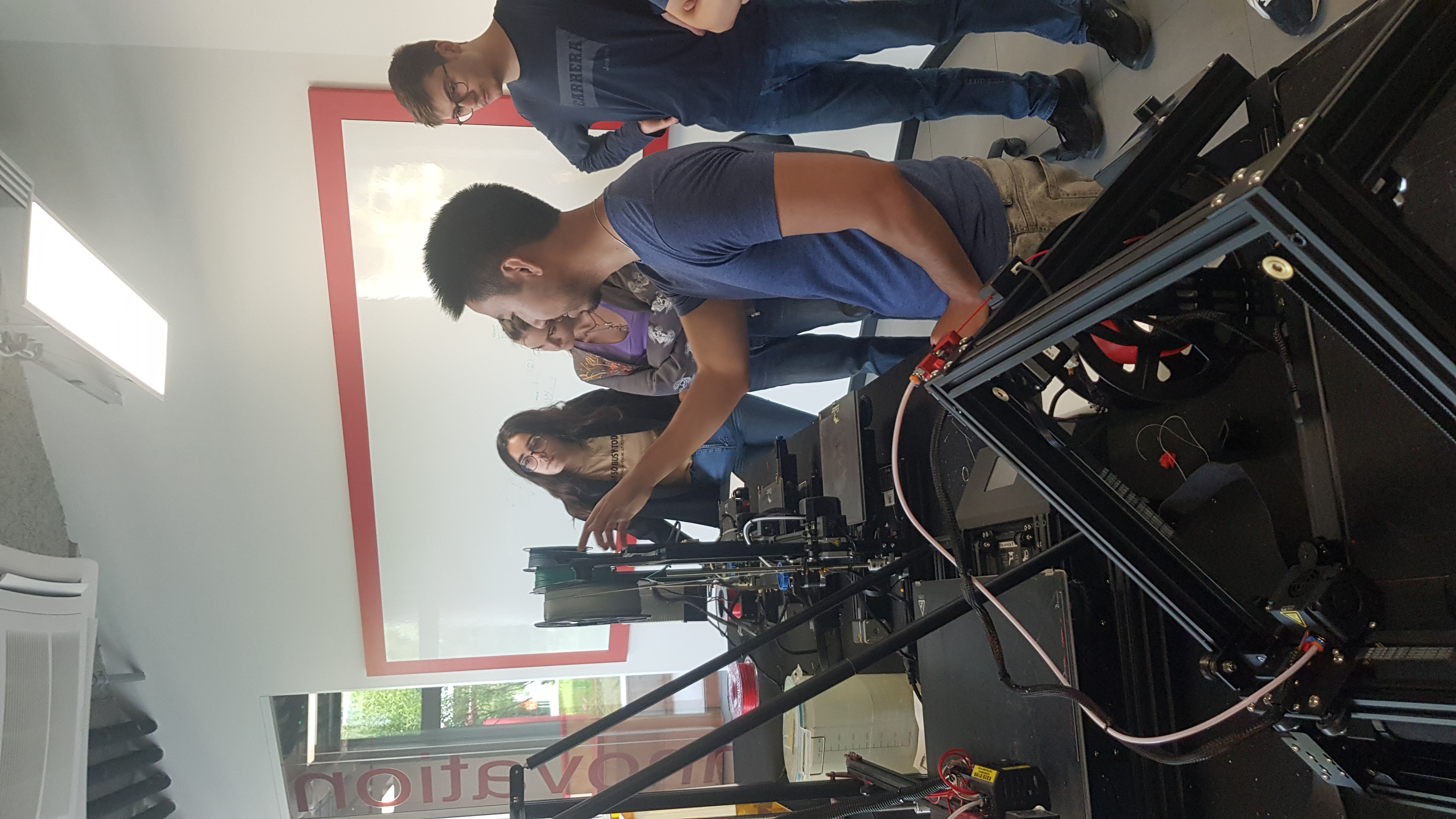 Mind
From: 17/05/2023
To: 30/06/2023