The Emotional Mapping Workshop is a tool originally developed by LAND Italia in support to the T-Factor pilot at Amsterdam Science Park, and further reused and applied to the pilot in Zorrotzaurre where T-Factor is exploring how the meanwhile can help design novel curricula in address to urban challenges. Amongst the learning modules, one is dedicated to the topic of spatial practices, emotions and rituals and is run in collaboration with IED Kunsthal Bilbao, local grassroots and experts from the T-Factor project.
After a site analysis by maps and images, the students of IED were taken on a tour around the island. Throughout eight stops, they were asked to express and note their experiences, focusing on sound, light, exposition, smell, etc. and guided by challenges such as silent walking or intentional moving. Within different typologies of spaces, students experienced a variety of sensations which were mapped and related to the physiology of the spaces.
The intention of the workshop was to make students more sensitive to the invisible aspects of a space - the spatial qualities - and how these may affect the users experience. Their analogue data collection during the workshop might help them to find and create the right atmosphere for the spaces they will design in the next steps of the T-Factor experimentation.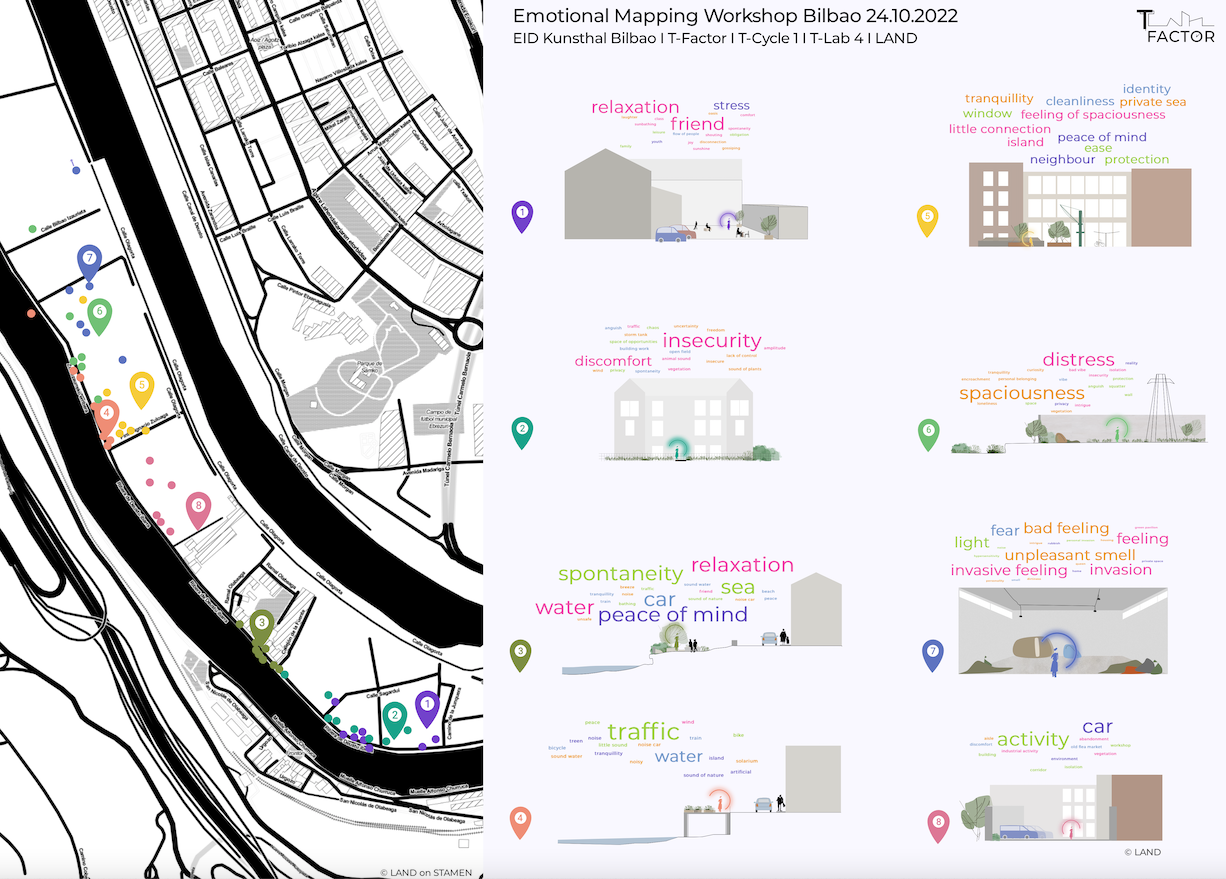 Zorrotzaurre
From: 24/10/2022
To: 24/10/2022
Mission:
Universities-Grassroots collaboration
Collaborative governance