Sorry, there is no content registered yet.
Select at least one theme to access the content.

(Re)configurations
Anywhere, in another place, everywhere, in some place

AI Mapping Prototype
Develop a prototyping biodiversity digital mapping tool

ASP by night
Building paradises of birds and bats

Alternative Mapping
Participatory mapping of MIND's open spaces and accessibility routes

Alternative Mapping Tool
Map out feelings, perceptions and values that different publics attribute to public and green spaces

Animal-oriented Design Workshop
Explore the potential of including non-human perspectives into placemaking processes in urban open spaces through meanwhile uses focused on local biodiversity

BiodiverCities
How can we create shelters for biodiverse ecosystems in rapidly expanding cities?

BiodiverCity@MIND for School
An environmental education activity on urban biodiversity for the primary and middle schools students from the territory around MIND

Biodiversity Walk
Walk and talk through urban biodiversity

Biodiversity crash course
Additive manufacturing crash course to design solutions that protect and stimulate urban biodiversity at MIND

Biodiversity for Schools
Learning, experiencing and co-creation actions on urban biodiversity for schools within regeneration contexts.

Biomimicry and Design Project
Engaging young students in urban ecology and novel 'green' perspectives on the Amsterdam Science Park

Bug Hotel DIY
Building artifacts for urban areas under regeneration as a tool for environmental awareness and education.

Building as Being
Exploring the green corridors at Amsterdam Science Park

Building like a Beast
Rethinking public spaces for wildlife

Call for Ideas "Open Food Factory"
Development of open source tools for the processing of plant-based food

Challenges & Opportunities
Map the challenges and opportunities experienced by people in a place over time

Co-creating an alternative mapping of Amsterdam Science Park
Mapping and rediscovering sensations and nature on everyday routes

CoHappiness. Rewilding & Rethinking
Standing in solidarity with the Ukrainian refugee community

Collaborative Governance Models for District Management
A case study report for Zorrotzaurre

Collaborative Governance Workshop
Inspirations from Barcelona, Copenhagen, Dortmund and Gothenburg

Community House Codesign Sessions
Codesigning activities of a prototype for the Community House

Community Voice Workshop
Exploring missions in address to local challenges of urban development

Crazy, tiny, green things called Temporary Uses
Explore temporary uses and their contribution to green transitions in cities

Critical Friend Interview
Reflect and learn as your temporary uses strategy keeps ongoing and contributes to transform how people weave in spaces.

Critical Futures seminars
Regular academic seminars to investigate Trafaria and develop artistic interventions for the village.

Cumberland Fun Fest
Festival in Regents Park Estate

Data Campfire
A methodology for data justice in urban regeneration

Data Justice Workshop
Harvest citizen knowledge and create a bottom-up dataset about an urban regeneration area

Detailed Design Workshop
Detail a temporary use idea at an executive level, to make it ready to be prototyped in the real context under regeneration.

Digital Placemaking. Extremely Vast and Incredibly Close Future
What would you do if you had an enormous empty space to fill in your city?

EZZ Festival – Erribera Zorrotzaurre Zabalik
Creativity flourishes in the island of Zorrotzaurre

Ecosystem Mapping
Map the local ecosystem of organisations, projects and initiatives that can sustain your meanwhile strategy

Ecosystem Mapping
Exploring existing collaborations at MIND

Emotional mapping of Zorrotzaurre
Mapping emotions with students of IED Kunsthal Bilbao

Everton Mews/Prince of Wales passage - Gateway to estate event
Prototyping a welcoming gateway for pedestrian access to the estate

Fadiagens
An itinerant show of local fado
Legacy & Long Term Impact

From Seeds to Forests
Build on your temporary uses towards legacy and long term impact

Futurabili - the first initiative of the MIND Community House
A career guidance course to the professions of the future for young people who ​​are choosing or want to change their work or study path

Future Identity Co-Creation
Workshop "T-Factor | DeuS KAUNAS Living Lab II"

Gilbert Bayes Finials & The History of Somers Town
Digital and material reconstruction

Green maker space - Building for beasts
Including non-human perspectives in the co-design of meanwhile landscapes

Guided Tours
From Expo to MIND: evolution and future projects

Guiding Star Workshop
Identify what is your desired future of urban development and the existing assets that can be leveraged through meanwhile intervention.

Guiding Star Workshop
Scoping out visions and priorities for universities-grassroots collaboration in the meanwhile of Zorrotzaurre

Herbula Lab - Experimental activities with students
Experimenting on the creation of a resilient garden and urban herb processing

Herbula Opening Event
Exploring green spaces through collective gardening

Herbula Wild Garden and Civic Nature Exhibition
Prototyping and activating a a temporary garden-laboratory in the MIND district
Illustrated Theories of Change
Get inspiration from the T-Factor pilots' illustrated ToCs!

Impact Innovations with local communities
How can we assess impact on local communities in urban regeneration?

Innovation Jam: what if the meanwhile becomes a time for novel learning paths?
Designing Zorrotzaurre's meanwhile as a testbed for urban challenge-driven learning

Innovative Fortification
Creating a short-term and long-term strategy to revitalize Kaunas Fortress objects and its area in Aleksotas

Installation of the Story Trail
Testing the first prototype of the Story Trail

Life Sciences Open Hub
An exploratory study on Open Innovation Platforms, Labs and Ecosystems

Making messy corners
Creating new habitats for urban wildlife

Meanwhile Enablers and Preventers
Map the factors that are enabling or preventing meanwhile uses within the regeneration area

Meanwhile Learning Innovation Jam
Design a learning module that leverages the meanwhile in urban regeneration in address to sustainable urban development challenges

Meanwhile spaces
Map out the spaces that are available for temporary uses.

Meet your Neighbours
Guided tours to discover the Zorrotzaurre's creative ecosystems

New Schools of Thought, New Forms of Action: The Bilbaohaus Effect 2.0
9 principles for novel civic curricula through the meanwhile of Zorrotzaurre - towards a Bilbaohaus effect 2.0

Open & Green Spaces in Euston
Exploring challenges and opportunities for greening & growing in Euston
Scoping & Ideating
Monitoring & Evaluating

Outcome Mapping
Define the expected outcomes of your temporary use strategy and how it can contribute to meaningful impact.

Persona Cards
Imagine who could be the different personas that may engage with your temporary uses.

Photo Impulse action
Creative residency engaging local citizens

Portfolio Matrix
Organise your meanwhile activities as a full portfolio engaging different levers of (systems) change.

Prototyping Cycle Guidelines
Iterate prototypes as many times as needed to refine the solution until it is ready to be implemented.

Prototyping Maturity Assessment
Assess the readiness and maturity level of your temporary use strategy towards implementation.

Prototyping Strategy Workshop
Schedule temporary use prototypes over time in a strategic prototyping roadmap.

Reading Lichen
What lichen can tell us about air quality

Regents Park Estate Community Festival
Celebrating history and stories at Regents Park Estate

Resilience to Climate Change in Zorrotzaurre Island
Unleashing egalitarian and sustainable changes through co-creation of temporary uses

Sandbox Info Day & ideas pitch and business contacts fair
Leveraging the meanwhile to explore possibilities for regulatory sandboxes

Slam Poetry
Enabling youth local expression, stimulate their interests.

Somers Town Future Neighbourhood Workshop
Exploring solutions in address to climate resilience at neighbourhood level

Speculative writing workshops
Practicing the 'art of noticing'

Stakeholder Mapping
Map out the constellation of stakeholders in the regeneration process

Stakeholders Kick off Meeting
Launching the T-Factor Pilot in Zorrotzaurre

Streets Interviews
Harvesting perceptions and feelings on greening and biodiversity at Amsterdam Science Park

T-Factor at the Milan Digital Week
How science can be useful and catchy at the same time?

T-Mapping
Vem Colocar a Trafaria No Mapa

Temporary Use Cards
Get inspiration for possible ideas of temporary uses and activities

Territórios Nómadas - Walkscapes
Guided tours to explore stories, memories and heritage of Trafaria

The Kaunas Manifesto for inclusive urban metaverses
Exploring collective and inclusive approaches to digital territories twinning in urban regeneration

Theory of Change
Scope out the path and narrative of temporary uses towards long term regeneration impacts.

Theory of Change
Scope out the path and narrative of temporary uses towards long term regeneration impacts.

Timeline
Visualise the roadmap and key milestones of the regeneration process

Trafaria's Tales (Contas da Trafaria)
Where the Tagus becomes sea

Unveiling the Euston canvas hoardings/artwork
Artwork on Euston hoardings

Urban Biodiversity Lab
A event for discovering the domestic use of urban plants

Urban Origami
Exploring and discussing novel placemaking strategies in Lithuania

Vida das Margens
Collective film screenings to trigger debate and share visions on the area.
Ways to Impact in Transformative Urban Regeneration
Discover how different EU projects and initiatives are seeking to unlock and capture impact in urban regeneration.

Wood Wide Web
Improving the soil biome through mycelium

Workshops in Regents Park
Scoping out opportunities for meanwhile intervention in Regents Park Estate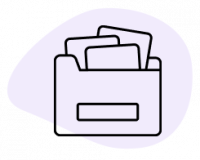 Archive