Following the official opening and the Herbula Wild Garden and its Civic Nature exhibition, after several months of designing, preparation, and activities with local schools, another event was organised by the Local Coalition of the Milan pilot (Polimi, LAND and PlusValue) as part of the MIND Innovation Week, taking place from 8 to 13 May 2023.
Other than being a promotion event of Herbula, Urban Biodiversity Lab intended to be the closure of two main activities that preceded its official opening and involved local schools, namely BiodiverCity@MIND for Schools and the experimental activities with High School Pareto.
The Local Coalition organised two main activities to convey this story while entertaining participants in the afternoon. The first activity consisted of guided tours led by the natural science experts of Progetto Natura Onlus. The purpose of the tours was twofold: on the one hand get in contact with the concept of urban biodiversity and learn how to approach it , while on the other hand discover Herbula, visit the Civic Nature exhibition, and explore the works created by the pupils of the elementary and middle schools of Baranzate and Rho during BiodiverCity@MIND for Schools.
The second activity involved participants in live demonstrations of techniques for processing the plants of the Garden, following the experience proposed to the students of the Pareto High School students. These techniques included distillation, fermentation, and dehydration to obtain essential oils, herbal teas, or cooking ingredients (for example, pesto). Given the nature of the activity, the event was also the occasion to showcase the prototypes developed by Polimi students as part of the Distributed Design Platform project, consisting of open-source solutions for the fermentation and distillation of food. This activity was supported by one expert from Wood*ing Wild Food Lab experts, who were also mentoring Pareto's classes.
More than 70 people participated in the Urban Biodiversity Lab. The event opened a public dialogue with the audience on the message behind the Herbula Wild Garden: the value of urban biodiversity and its importance in environmental education and protection. It was also an opportunity to talk about the activities carried out so far with communities in the area and the goals of T-factor within the MIND pilot.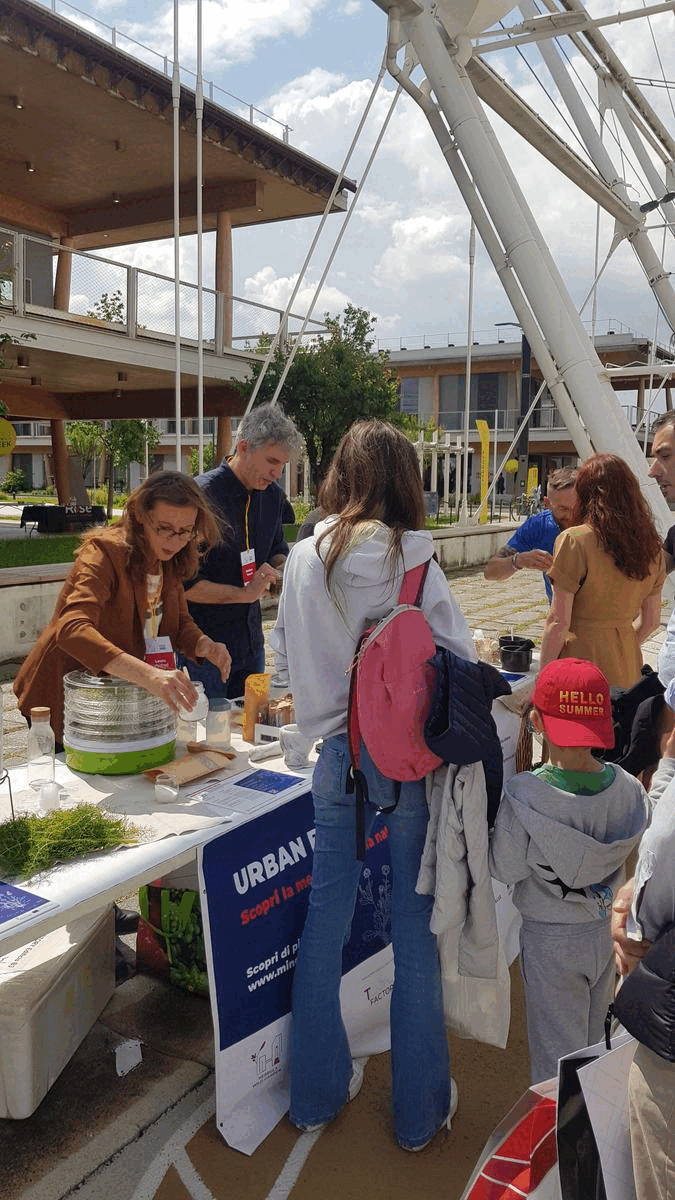 Mind
From: 13/05/2023
To: 13/05/2023
Mission:
Conscious and Sustainable Lifestyles